Sue Carlile – CEO
Sue Carlile is the CEO of Family Access Network (FAN), and has worked in the homelessness sector for more than 30 years, and prior to that juvenile justice and local government. . In addition to the core funded work at FAN Sue has been and continues to be involved in the development of a number of innovative projects including: SSATI/LGBTIQ responses, Post Care, Young People and Family Violence, Homeless Youth Dual Diagnosis Initiative, Young Families in Crisis, enhanced responses through Creating Connections; Private Rental Brokerage Program; and a Capacity Building Children's Program. An active contributor to sector enhancement and reform, including the establishment of Supported Accommodation Assistance Program in the 80's and presenting evidence to the Burdekin Human Rights Commission Inquiry into Our Homeless Children, amongst many others too numerous to note.
Research and innovative projects and partnerships are keen interests also; notable projects include: LGBTI & Homelessness, Pregnancy & Homelessness, "Does camping count?" Children's experiences of homelessness; other research projects related to parenting young women, same sex attracted transgender intersex young people, sexual health, to name a few. Several of these have resulted in Conference presentations and journal articles.
Michelle Thompson – Manager Client Services
Michelle Thompson is the Manager of the Client Services Team at Family Access Network. Michelle has worked in the Community Sector for over 20 years mainly working with young people and their families. Michelle has worked in a variety of settings including Alcohol and Other Drugs, Mental Health, Youth Homelessness, Family Services and Community Health. Michelle is a qualified Youth Worker and Counsellor. Michelle also teaches in Youth Work in the Tertiary Sector.
Oriana Phutully – Youth Support Worker
Oriana's educational background is a degree in Social Science (Policy & Research) from RMIT and is also currently completing Masters in Social Work at RMIT. Prior to starting at FAN she had worked in various homelessness services in Victoria in different roles. She started with FAN in 2011 in the Private Rental Brokerage Program (PRBP) and continues to work in this program. The PRBP is a government funded program that aims to assist young people at risk of or experiencing homelessness in accessing private rental housing and has been operating at FAN since 2007 and assisted hundreds of young people in exiting the homelessness service system in to long term sustainable housing.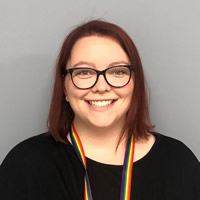 Maddie Sill – Youth Support Worker
Maddie joined FAN in 2019 after spending nearly 5 years in the education sector. Maddie supported young people who had disengaged from school, both in Australia and the UK. She completed her undergraduate degree in Psychology and is currently undertaking a Master of Social Work at Deakin.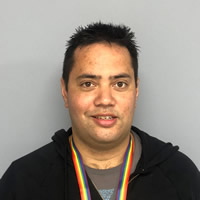 Aaron Ong – Youth Support Worker
Aaron joined FAN in 2019 in his first role in the community service sector, prior this he worked in residential construction. He has an educational background with a bachelor in Social Science (Youth Work) and a Diploma in Community Services (Case Management). Aaron works in the Homeless Support Services (HSS) program providing case management support to young people in Transitional Housing. He also operates the newly established Peer Leadership Program; which is a skill and personal development program for young who have successfully transitioned HSS program.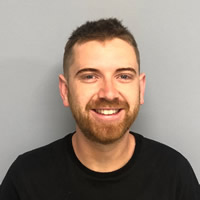 Miles Milton – Youth Support Worker
Prior to joining FAN in 2019, Miles worked for a Youth Homeless service organisation supporting young people entering crisis accommodation. Miles also has a background in supporting young people with disability working for both the NDIS and for a disability employment service. Miles previously completed a bachelor's degree in Criminology from La Trobe University and is currently completing a Masters in Social Work at Monash University.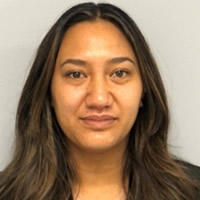 Vanita Harris – Homelessness Emergency Response Worker
This is Vanitas' first role in the nor for profit sector. Vanita has just completed studying at RMIT University doing her Diploma in Youth work. She has also completed a certificate IV in Community Services. She is working towards starting her career as a youth worker and is keen to gain the knowledge and experience from working at Family Access Network.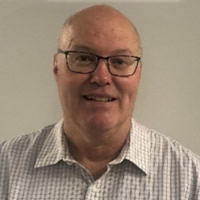 Michael Woollard is the Financial Administrator
Michael is a qualified accountant (CPA) with over 30 years finance and accounting experience. Michael has worked in a variety of financial roles both in the not for profit and for profit sectors with recent experience in the Community Services sector.
Jade Aitken
This is Jade's first role in the Community Services Sector. She has been a member and volunteer with an AOD Harm Reduction program since 2017 and studied Cultural Anthropology subject 'Drugs Across Cultures' in 2020. As a part of her role at FAN, Jade will be undertaking a Community Services Administrative Traineeship.