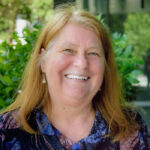 Diane Godfrey – she/her
Chair
Diane joined the Board in 2017 and became chair of the Board in October 2018. Diane has a Bachelor of Arts degree in Psychology and has undertaken post-graduate qualifications in Adolescent and Child Psychology and Neuroscience.
Diane worked for the Department of Human Services for over 30 years in a range of administration and program roles including disability services, institutional redevelopment, and in senior management roles in the homelessness and family violence unit in the Department. She was responsible for the delivery, development and implementation of new programs, delivery of programs on a state-wide basis and government and non-government processes.
Diane then undertook the Deputy Executive Officer role at Safe Futures Foundation, retiring in early 2020. Working with the homelessness and family violence agencies in the Eastern suburbs and participating in many partnerships has provided Diane with an increased understanding of the regional sector.
Diane has a range of skills that contribute to her ability to participate in Board activities,
including good communication skills, knowledge and experience in working with Government on a State and National level, good computer skills, and experience in budget management and funding for programs and agencies.
Diane has a strong commitment to social justice and is looking forward to continuing to work with staff and Board members of FAN.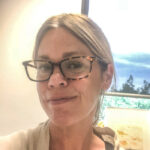 Bronwen Henry – she/her
Deputy Chair
Bronwen joined the FAN Board in October 2017 and is currently the Executive Officer with Gateway LLEN. She has more than fifteen years of experience in the community sector including working as a counsellor within secondary schools and program development and facilitation for at-risk youth. In her role as Executive Officer at Gateway LLEN, Bronwen works with a wide range of individuals and organisations to develop and build sustainable partnerships that provide innovative programs to improve education and successful transitions for at-risk youth to further education, training or employment for young people in the Gateway region.
Hannah Hodges – she/her
Secretary
Hannah joined the Board in November 2017.
Hannah has completed her Law (Hons) and Behavioural Science degrees. She is currently a practising lawyer with experience in insurance, banking and commercial disputes. Whilst working in private practice, Hannah established her firm's pro bono scheme to assist victims of crime and made new case law regarding insurers' ability to decline drink driving claims.
Hannah has also worked in-house at a not-for-profit organisation resolving insurance and
financial planning disputes. During this time, she has helped develop protocols for victims of family violence and worked on a submission to change the insurance industry's approach to disputes involving family violence. She also sits on the Building Appeals Board hearing appeals or disputes arising under the Victorian Building Act and its Regulations.
Currently, Hannah works in-house as a Government Solicitor assisting with internal and external enquiries relating to business and corporate matters.
After 8 years as a volunteer solicitor at a community legal service, Hannah is particularly
passionate about assisting victims of family violence. She believes that all adults and children are entitled to live without violence in their homes.
Hannah was drawn to FAN for its ethos and holistic approach to supporting young people experiencing homelessness and family violence. She believes the right help at the right time can lead to positive outcomes both now and in the future. Hannah is excited about her role and is looking forward to continuing to contribute to FAN's great work.
Annerliegh Pappos – she/her
Treasurer
Annerliegh Pappos has worked in the community sector for over twenty years working in organisations that are committed to social justice. She initially worked in service delivery supporting people who have been impacted by the justice system to address their health and mental health needs, secure sustainable housing and address substance misuse issues. She moved into community development as part of the Neighbourhood Renewal program supporting low socio-economic communities to improve employment and learning outcomes and was one of the founders of the Northcote fruit and veggie swap held for many years at the Northcote Uniting Church.
For the last seven years, she has been a business development professional, designing service models and developing funding and policy submissions for state and federal governments. Since 2019 Annerliegh has worked for Neami National, initially in business development and more recently as a policy analyst, supporting Neami's goal to ensure all Australians have access to mental health support and sustainable housing. Annerliegh has a Bachelor of Social Science (Socio-environmental assessment and policy) and a Master of Social Science (Criminology).
Annerliegh owes much gratitude to Family Access Network; as a former recipient of FAN's homelessness support program, she welcomes the opportunity to contribute her lived experience to creating opportunities for young people experiencing a range of barriers, towards shaping the futures they desire.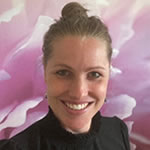 Julieanne Darling – she/her
Julieanne brings extensive experience and knowledge with over 20 years in social services in Victoria and Tasmania. Julieanne has knowledge of the social services-funded sector, and experience in policy implementation, contract management and project management., as well as a keen interest and experience in business process improvement. She brings with her, operational knowledge of housing, homelessness, out-of-home care, family services and family violence. Julieanne is an experienced leader who demonstrates her motivational qualities through a vibrant approach and her ability to develop a strong rapport with others. Julieanne has a master of Business Administration (MBA).
Megan Williams – she/her
Megan has worked in the Victorian social service sector for 26 years. Megan has acquired extensive knowledge of the disability, mental health, family violence and homelessness sectors. Megan has extensive advocacy experience and has worked with an independent statutory safeguarding authority to protect vulnerable cohorts from abuse and neglect. Megan has strong interpersonal skills and values the importance of establishing robust relationships with key stakeholders. Megan holds a Bachelor of Applied Science in Disability Studies and qualifications in Auslan.
Anne Vranisan – she/her
Anne has qualifications in social work and family therapy and has worked in the community sector for 35 years. She has performed a range of direct practice roles in child protection, out-of-home care and family counselling. Over the last 20 years Anne has undertaken a variety of management roles supporting teams delivering family counselling, youth development programs, family law services and AOD programs. Currently Anne works in a Wellbeing role in the disability sector.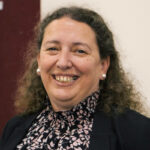 Sarah Wright – she/her
Sarah is a passionate Community, Health Safety Wellbeing, and People Leader with over 30 years' experience in government and non-government services. From direct support roles in Disability Services, Not for Profit Management, Approved Provider/Executive Officer in community kindergartens, Disability Liaison and Community Cabinet Coordinator – Office of the Minister for Children, Office of the Minister for Community Services and Health and Safety roles in Out of Home Care, Disability, Health and Education. Sarah is currently a Regional Health Safety and Wellbeing Manager for a not for profit disability service provider and actively engaged with local community groups. She holds a Diploma of Early Childhood Education and Care, Bachelor of Applied Science (disability- psychology major), Advanced Diploma of Occupational Health and Safety, Diploma of Governance (Fellow of Institute of Community Directors), WorkSafe accredited Return To Work Coordinator and is an accredited Mental Health First Aider.
Sarah is passionate about making a difference, engaging community and supporting and valuing every individual for who they are no matter of age, ability, circumstance or gender identification.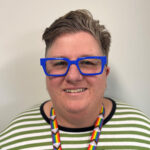 Michelle Thompson – she/her
CEO
Michelle Thompson is the CEO at Family Access Network (FAN). Michelle has been at FAN for almost 10 years in the role of Manager. Michelle has worked in the Community Sector for over 25 years mainly working with young people and their families. She has worked in leadership positions for over 20 years. . Michelle has worked in a variety of settings including Alcohol and Other Drugs, Mental Health, Family Services, Community Health and Youth Homelessness. Michelle holds a Bachelor Degree in Youth Work, Graduate Diploma in Substance Abuse and a Graduate Diploma in Counselling.
Michelle is a current board member on the Gateway LLEN and was previously on the Hepatitis C Council and VIVAIDS boards. Michelle was part of the inaugural LGBTIQ Leadership program in 2018 run by Leadership Victoria.
Michelle also teaches in the Tertiary Sector at RMIT in the Diploma of Youth Work. Advanced Diploma Community Sector Management and Recognising and Responding to Sexual Violence.
David Burlew – he/him
Caroline Symington – she/her
David MacKenzie – he/him