FAN is proud to be the first homelessness service to have successfully completed the Rainbow Tick Accreditation.
Rainbow Tick Accredited in 2014, 2017 and 2020.

We acknowledge the Traditional Owners in each of the communities where we work and pay our respects to their Elders, past and present.

About FAN
Family Access Network has been providing services to young people since 1981 and is committed to responding to the diverse needs of homeless and at-risk young people and young families. Our service philosophy is underpinned by a client focused, rights-based approach. We operate in the belief that timely intervention maximises positive outcomes.
FAN's vision is for a community which acknowledges and values the dignity and worth of all citizens, and enables individuals to deal positively with adverse situations in their lives.
Family Access Network will provide support to young people who are homeless and those at risk of homelessness in the form of:
Access to accommodation and support options, including therapeutic interventions for both young people and accompanying children.
Development of resources for young people, children and staff.
Provide social skill development opportunities for at-risk young people and accompanying children.
Engage in high quality research while conducting in-house research on best practice and innovation.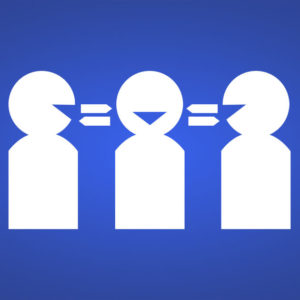 PROGRAMS – FAN provides the following services:
Homeless Support Services
Private Rental Brokerage Prog.
FAN's Homeless Support Services use a client focused case management framework to provide support and assistance to young people who are homeless, or at risk of becoming homeless.
Through the Youth Homelessness Action Plan 2 (YHAP2) Initiative funding, FAN has established a Private Rental Brokerage Program to assist and equip young homeless people to access, retain and sustain private rental accommodation as a long-term option.
The Life Skills Program, funded through City of Whitehorse and other partners, offers a variety of workshop-based activities for at-risk young people to learn new skills within a personal development framework.
The Children's Program – Early Years provides adequate and timely support to young pregnant / parenting families and there accompanying children, providing them with appropriate services and therapeutic interventions.
There is a rich and rewarding history of volunteers contributing to the care of young people linked to FAN's services.